How does iKiosk work?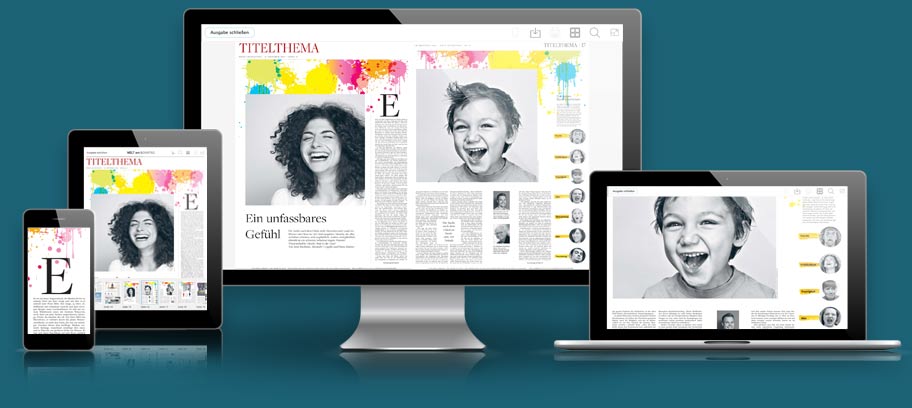 iKiosk is open at all hours and accompanies you anywhere! Once registered you can enjoy reading newspapers and magazines anytime and anywhere - at home on your PC or on the go on your smartphone or tablet!
You want to know how the e-paper reader works? Check out the trial issue to test the reader. You can also download your trial issue as a PDF - of course free of charge and without any obligation.
Test our free trial issue